Honor Your Service Members

We make it easy as 1-2-3!
Get started today
and a Hometown Heroes Specialist will contact you!
Join the Movement
Honor your local veterans
and become a Hometown Heroes community!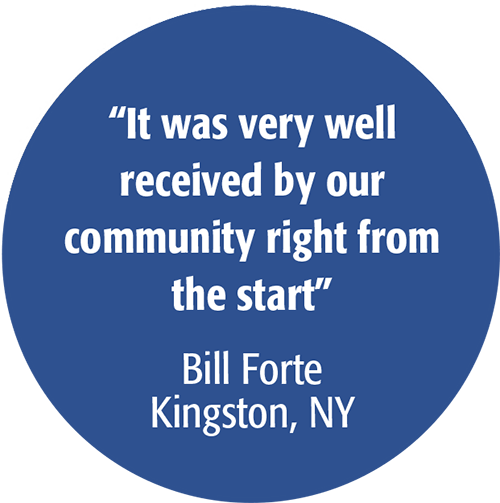 "During a trip through up-state New York, Doris Forte saw hometown heroes banners hanging from poles throughout a small town. Each banner featured the picture, name and rank of a local member of the military. Doris instantly loved the idea and thought her community of Kingston, NY should organize something similar.
Upon returning home, she shared the idea with her husband, Bill a veteran who liked the idea too. "It was very well received by our community right from the start," explained Bill. Kingston is located on the banks of the Hudson river between New York City and Albany with its roots tracing back to Dutch settlers in the 1600's. Maybe that's why our (roughly) 20,000 inhabitants have a pronounced taste for history, and take great pride in celebrating their local heroes.
As a member of both the American Legion and VFW, Bill was excited to 'join the movement' and help coordinate the project with help from his wife. Bill explained that the first wave of the program involved 310 participants and that the banners – which are made of commercial grade vinyl – remained up year' round for three years! For the second wave, they exceeded 300 participants again. Bill is one of the heroes recognized on a banner, a member of a military family who has participated in our nation's war efforts for several generations.
This is a typical example of how a Hometown Heroes Banner Program comes to life – someone notices hometown heroes banners hanging from poles throughout a small town they visit or drive through. "We get tons of business this way," says Brian Arnold, Navy Veteran and VP of Sales at www.HometownHeroesBanners.com. "We always recommend that you work closely with your local American Legion or VFW post. These are great organizations that are very helpful with getting projects started," adds Brian.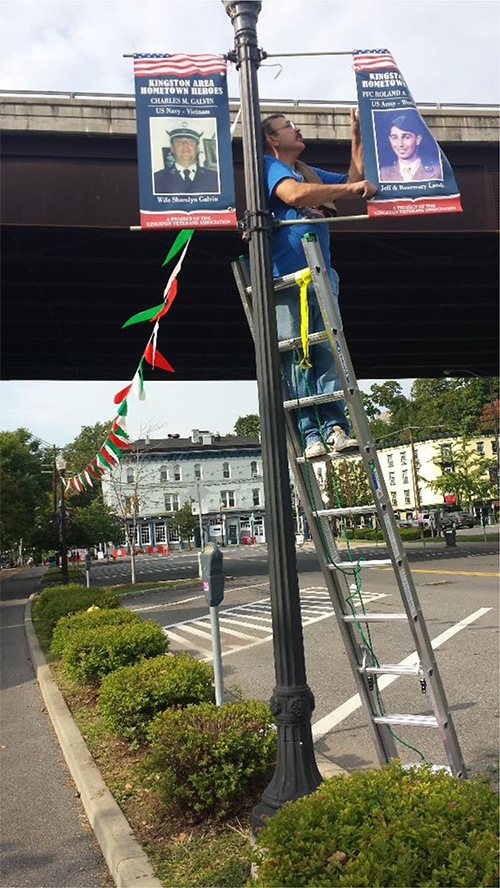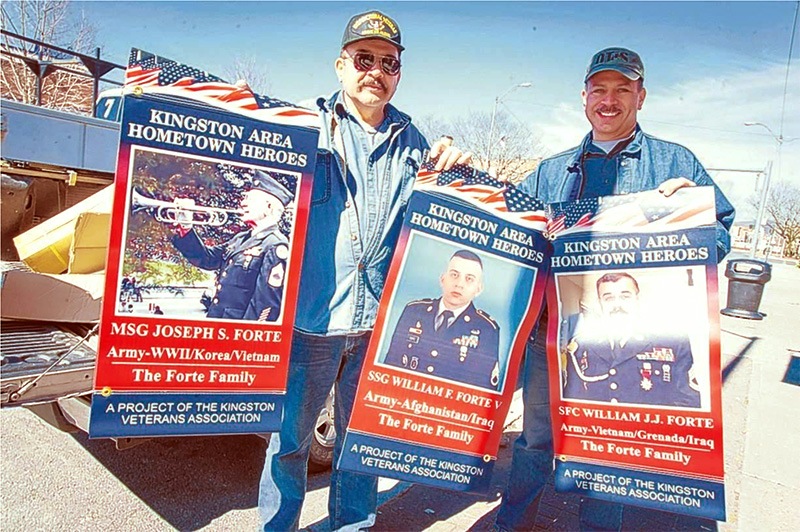 Our team has been helping communities celebrate their veterans since 2006, so we have a lot of happy families throughout the country who are quick to pass on our contact information. We're hopeful to see you take this opportunity to start a Hometown Heroes Banner Program in your community!"