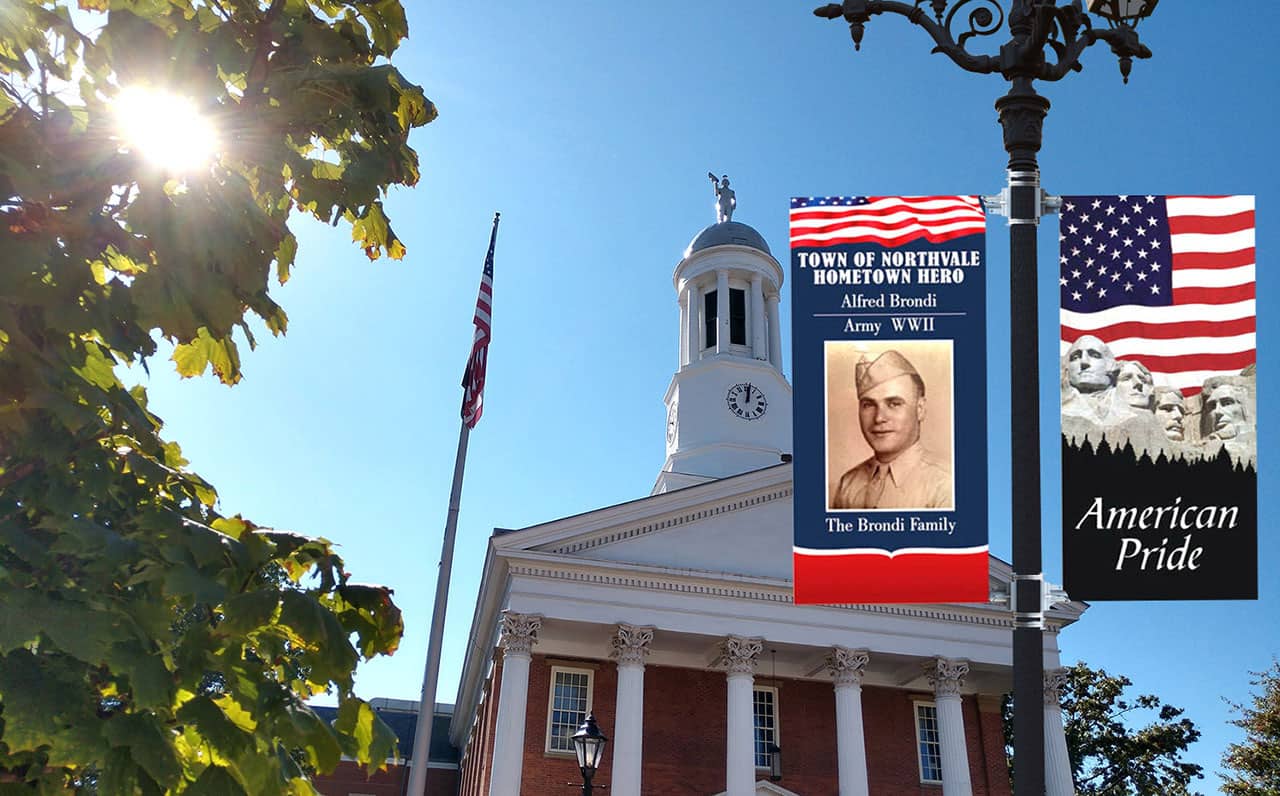 Honor past and present members of the Armed Forces, First Responders, and their family members by becoming a Hometown Heroes Community today!
Engage Your Community
An HTH Specialist will guide you through the process of setting up your program and communicating it throughout your hometown to recruit sponsors and volunteers to assist you. Reference our sample flyer and ad as ideas for promoting the program throughout your community.
Get Started
Sample Promo Materials
Design/Production & Installation
Rileighs has been creating banners since 2006. In that time, we have developed a vast library of templates available to you for easy, customizable options. Our designers will work with you and walk you through every step of the process to create a fitting tribute to your Hometown Heroes.
Banner Installation* We have the experience to handle everything involved with the installation process, including:
Working with you to establish banner locations
Handling mounting bracket installation (if needed)
Installing banners for Reveal
* Our installation services are currently available to most of Pennsylvania, all of New Jersey and Delaware.
Download this form to send to participants to collect their information.
Download Honoree Profile
Download this form to compile a list of honorees and e-mail to: info@hometownheroesbanners.com
Download Honorees List
Reveal & Celebrate
Bring your community together to share in the unveiling of your beautiful new banners. We'll even provide FREE flags to make your celebration more festive! Reference this press release as an idea for inviting your community to share in the unveiling.
---
We make it easy as 1-2-3
We are here to guide you through the process of building awareness in your community, give you the tools to set-up your program, and engage your community for success for years to come.
Our Hometown Heroes team is committed to your success and will coach you through every step of the process. From how to recruit volunteers and donors, to creating excitement in your community by using flyers and social media outlets, to providing ad layouts for your local newspaper. We offer the knowledge and resources to help you run a banner program your community will be proud of.
---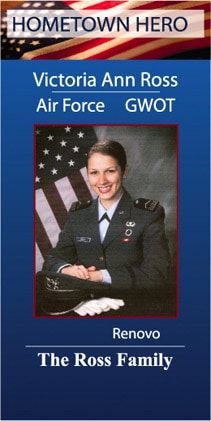 "Our Hometown Heroes Banner program was truly an ambitious project with 367 banners the first year and 512 banners the second. Rileighs Outdoor Décor was wonderful to work with, and we could not have done it without them. We took the banners down and cleaned and returned them to the families – they were in beautiful shape, no fading or tears – what a beautiful gift for the families."
– Maria Boileau, Downtown Manager, Downtown Lock Haven, Inc.
---
Quality banners and hardware
Our banners are printed on durable vinyl, using only the best hardware: cast aluminum brackets and fiberglass arms with reinforced sleeves for ease of installation and longevity. Black powder coated brackets are also available for more decorative lamp posts.
Thank you for entrusting us with your Hometown Heroes Banner Program to honor those in your community!